Android Pay's security to be put to the test in 2016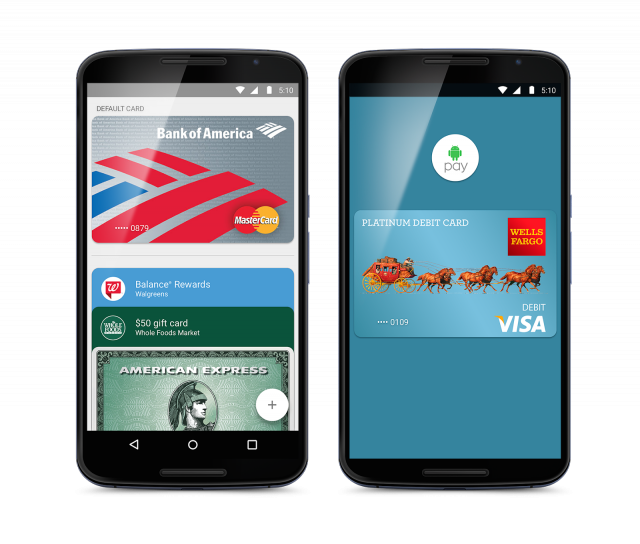 Dell has released its Security Annual Threat Report, taking a detailed look into the IT security landscape of 2015, as well as predicting a few trends for the ongoing year.

The report is based on "Dell SonicWALL Global Response Intelligence Defense (GRID) network with daily feeds from more than one million firewalls and tens of millions of connected endpoints, Dell SonicWALL network A4040-122 traffic and other industry sources".

Looking back at 2015, exploit kits were A4040-224 on the rise, with Angler, Nuclear, Magnitude and Rig being the most popular ones. Adobe Flash, Adobe Reader and Microsoft Silverlight were the most popular targets.

Cyber-criminals are improving their techniques and becoming C_TSCM62_64 harder to detect, the report says, as they're using "anti-forensic mechanisms; URL pattern changes; steganography which is concealing the file, message, image, or video within another file, message, image, or video; and modifications in landing page entrapment techniques".

Looking forward into 2016, some things will 70-515 change, while others are expected to stay the same.

Android will continue to be a prime target, especially Android Pay, as uptake continues. Adobe's Flash could get some breathing space, as the loss of major browsers support will make them less interesting for attackers.

Android Pay will be a target through the vulnerabilities in Near Field 70-432 Communications (NFC), which can target point-of-sale terminals. Attacks against Android Auto can also be expected, the report suggests.

"The threat vectors for malware distribution are almost unlimited, ranging from classic tactics like email spam to newer technologies including wearable cameras, electric cars, and 650-304 Internet of Things (IoT) devices", said Patrick Sweeney, vice president of Product Management and Marketing, Dell Security. "In today's connected world, it's vital to maintain 360 degrees of vigilance, from your own software and systems, to your employees' training and access, to everyone who comes in contact with your network and data".

Published under license from ITProPortal.com, a Net Communities Ltd Publication. All 650-472 rights reserved.

Pa. lawmakers want audit of Wolf's spending as $37.5B spent in impasse

HARRISBURG — Gov. Tom Wolf's administration has spent $37.5 billion since July 1, even though no state budget was in place for six months, and House and Senate leaders asked the state's fiscal watchdog to audit the 70-177 spending.

Lawmakers authorized a budget of only $23.4 billion in December.

Wolf is spending as if he has "an open checkbook," Senate 700-104 Republican spokeswoman Jennifer Kocher said Monday as lawmakers began budget hearings for the next fiscal year. "We're concerned about the checks and balances."

The amount spent during the impasse was $24.7 billion. Since Jan. 1, the Wolf administration spent about $12.8 billion, according to the Treasury Department.

Auditor General Eugene DePasquale, a York County Democrat like Wolf, said he is reviewing the audit request.
"That's idiotic," Donna Noble, 80, a Burgettstown Democrat, said 70-300 of the spending during the impasse. Noble, 80, a retired state auditor, said DePasquale should conduct an audit. " ... You don't spend money you don't have."

Jeffrey Sheridan, Wolf's spokesman, did not address why the governor appeared to have spent far more than he requested — $33.7 billion for 12 months — for fiscal 2015-16.

The Republican-controlled legislature in December 642-999 sent the freshman Democratic governor a $30.3 billion budget after a bipartisan compromise budget with proposed higher state taxes fell apart in the House. Wolf vetoed about $6 billion, including a portion of the money for public schools and the Department of Corrections. He signed the balance into law.

Wolf continues to spend money above amounts the legislature appropriated, said Sen. John Eichelberger, R-Altoona, who branded it "illegal" spending.

Sheridan said the administration "continued operations for all critical functions that impact 600-199 the health, safety and protection of Pennsylvanians, or was required under federal law, state court decisions or the Pennsylvania Constitution."

Rep. Cris Dush, R-Jefferson County, said 642-035 he's asking the House Appropriations Committee to use subpoena power to obtain documents on how Wolf and top aides directed state agencies to spend the money.